Lkweekly is my personal project about making devlog + lifelog notes on weekly basis.
Technology
During this week I was browsing documentation of the ant design for vue - especially the concept behind form component.
Besides that, I've started working on building helper library of writteli - building it from scratch with fresh approach, to make it more extensible and modular.
Life
My first week at new workplace went pretty smooth - very excited about things that I'm going to work on 😎 💪 🔥
I have also managed to met with my group of friends since my teenage years (we've managed to met in full squad after ~11years!). Good times.
And it's celebration time 🎉 My twitter followers counter has reached 100 people this week! I wonder how many bots are out there 😆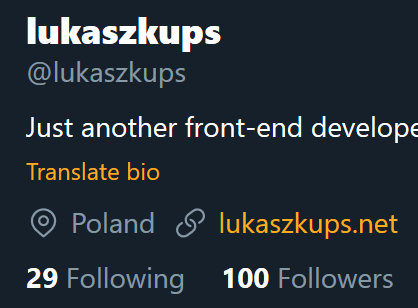 Favorite songs: Jack Ü - TO Ü & Dakota Star - It's all about you 🎧
Summary
Still being busy! 🚌 😅 As a proof of this let it be the fact that I published this article on Sunday (as always) but at 23:28 😅.
-- ł.